Since 1985, Ed has helped people protect what's most important to them….their families, their assets, their businesses and their employees. He specializing in life, health, disability and long term care insurance, employee and executive benefits.
Throughout his career, Ed has earned many of the highest professional honors awarded in the insurance industry.  He is a Life and Qualifying member of the Million Dollar Round Table with Court and Top of the Table qualifications as well as many other National Sales and Quality awards. Having two prestigious professional designations, Ed is the go to insurance expert for various organizations such as Change Your Attitude Change Your Life and NJMoneyHelp.com.  He shares his insights with a national audience by being a contributing author for two books as well as providing articles to a monthly magazine on the hottest insurance topics of today.  Ed can also be heard on WOR710 radio, the #1 AM News/Talk station in the New York market, which streams on iHeartRadio. Ed is a frequently requested speaker on Obamacare and many other insurance topics.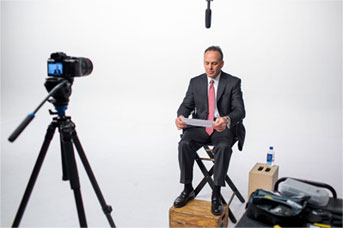 "In all my years of being in business, the most frequent and appreciated comment I get is "I trust you." I think my unique, most important characteristic is making people feel comfortable and confident they are talking to the right person. I recognize that helping people with their insurance needs is sensitive and I take that responsibility very seriously. I am committed to building lasting relationships and I do this by dealing with everyone in the most professional, ethical and trustworthy way."
Ed's personal mission is to be as relevant to his clients as possible. That often goes way beyond selling insurance. He believes advisors today need to have exceptional knowledge, a solid and proven network of people surrounding them and compassion for the people they help. This is exactly how Ed and the team at PSI Consultants differentiates themselves. Ed is very proud of all the testimonials he receives. Go to the "Fan Page" tab to see what others have said.
Ed wants his clients to succeed and actively looks to match his business clients with other businesses where there's a commonality that could benefit each. He knows his boundaries and also looks to introduce his individual clients to other advisors with specialized skills different from his. Ed says "It's not all about selling insurance. It's about helping people be better protected so they can grow and to develop lasting relationships. You'll know that our relationship is just beginning when the sale ends".
Ed's knowledge, integrity and commitment to those he serves has earned him great respect from his clients, associates and peers. The relationship Ed has developed with his clients is the foundation of his success. Many of them have been with him for decades, yet he always and will always strive to improve everything he does.