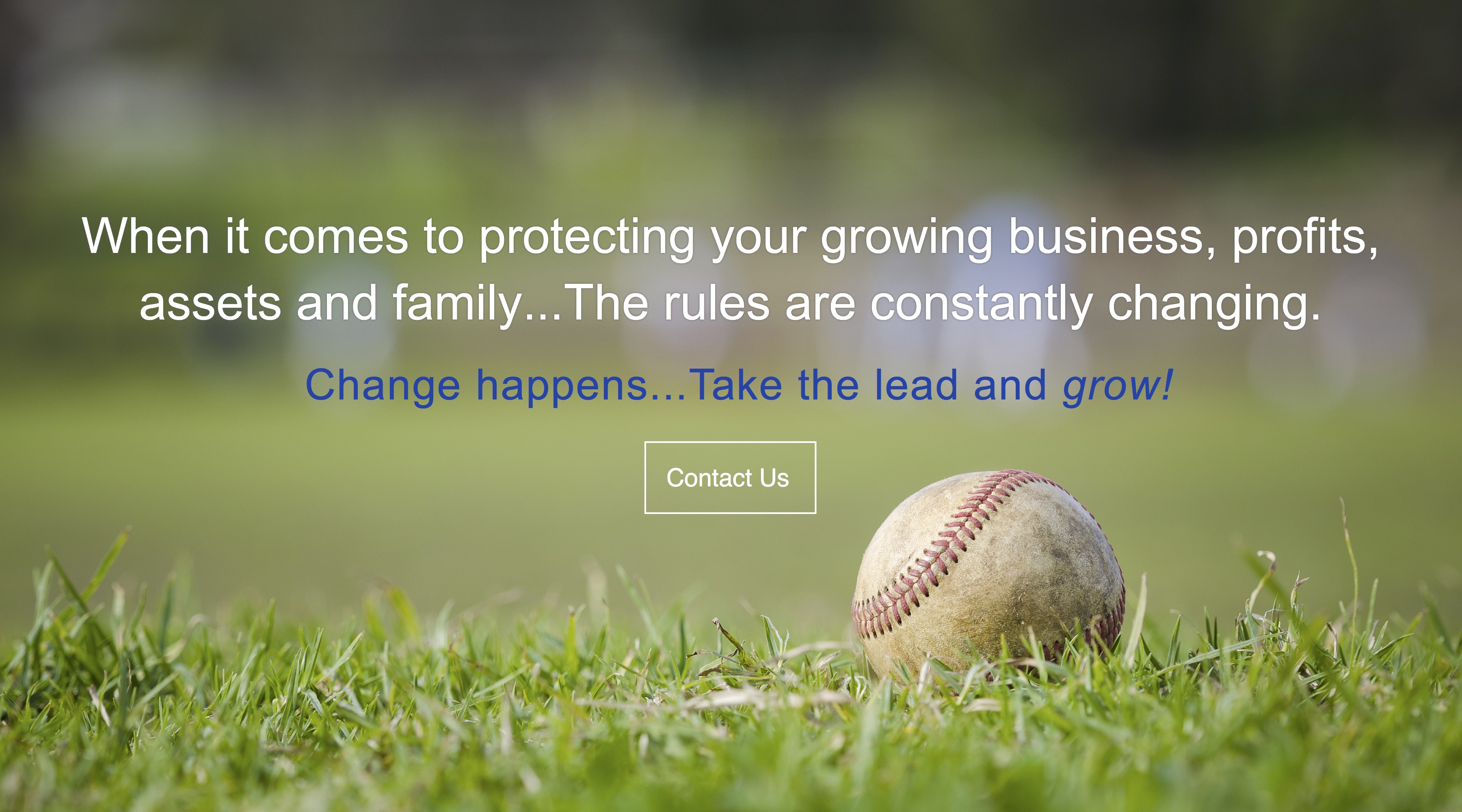 The rules of insurance play are constantly changing due to economic challenges, rising health care costs, industry reform
as well as ever increasing legislation. There's no cheating this system without significant penalties
that put your financial freedom and those you care about at serious risk. You've got to keep your head in the game.
That's where we step up to the plate for you!

Individual Insurance
Whether you're getting your protection lined up with what's changed for you or you're just beginning to protect your income, assets and family we're experts in creating optimum outcome insurance plans. We're ahead on what's new, changed, proven and will allow you to get, give and keep the maximum in any situation.


Employee Benefits
It's a must in today's markets to offer employee benefits in your small business plan. What to choose that's relevant to keeping good employees and how to stay penalty free with all that's changed in the insurance climate needs support and in depth knowledge. We bring this all into a creative and effective plan that keeps your expenses down.


Executive Benefits
Key players are the key to your success. We don't have to tell you how important it is to keep them working and growing with your company's growth mission. But what we can tell you is how to protect your company from unforeseen circumstances and how to keep your Executives satisfied and continuing to give fully as high level thinkers and players.