The moment you meet Ed, you'll lower your guard. You'll know he's different. He will instantly connect with you making it easy to open up about even the most sensitive matters. What also sets Ed apart is how he can make a complex topic simple so you will have a real understanding of your planning strategies and true peace of mind.
Ed's has uncompromising standards. His purpose is to ensure his clients are properly protecting the things most important to them; their families, assets, business and employees. Ed says "It's about growing financially, professionally and personally. Protection and Growth, you can have both".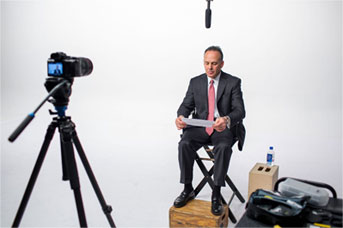 "In all my years of being in business, the most frequent and appreciated comment I get is "I trust you." I think my unique, most important characteristic is making people feel comfortable and confident they are talking to the right person. I recognize that helping people with their insurance needs is sensitive and I take that responsibility very seriously. I am committed to building lasting relationships and I do this by dealing with everyone in the most professional, ethical and trustworthy way."
It is crucial to pick the right advisor when planning for your future. You want to "do it right from the start". When you work with Ed, you can have confidence he will be:
Completely interested in you
Highly principled
Driven to help
Committed to being relevant in your life
Constantly striving to improve
On top of his game
Focused and persistent
Ed's personal mission is to be as significant to his clients as possible. That often goes way beyond selling insurance. He believes advisors today need to have exceptional knowledge, a solid and proven network of people surrounding them and compassion for the people they help. This is exactly how Ed and the team at PSI Consultants differentiate themselves. To read glowing reviews, visit the "Fan Page" on his company's website.
The relationships Ed has cultivated over the last several decades make him an invaluable resource. When expert advice on matters outside of the insurance world is needed, Ed can connect you with professionals who are just as trustworthy and committed to their industry. Ed sees his client's success as his success, and actively looks to match his business clients with other businesses where there's a commonality that could benefit each. Having a business relationship with Ed opens up opportunities for growth.
When Ed isn't busy giving back to his clients, he's busy giving back to the world. "Helping those less fortunate is the most rewarding thing I do" he says. Children with cancer and the Wounded Warrior Project are just two of the causes he actively supports.
Take the first step and contact Ed today.
Throughout his 34 year career, Ed has earned many of the highest professional honors awarded in the insurance industry. He is a Life and Qualifying member of the Million Dollar Round Table with Court and Top of the Table qualifications as well as many other National Sales and Quality awards. Having two prestigious professional designations, Ed is a frequently requested speaker on many insurance topics. He is the go to expert for various organizations and shares his insights with a national audience by being a contributing author for two books as well as writing articles for a monthly magazine. Ed can also be heard on AM970 The Answer, New York's powerhouse station for news and stimulating talk, which streams on iHeartRadio.